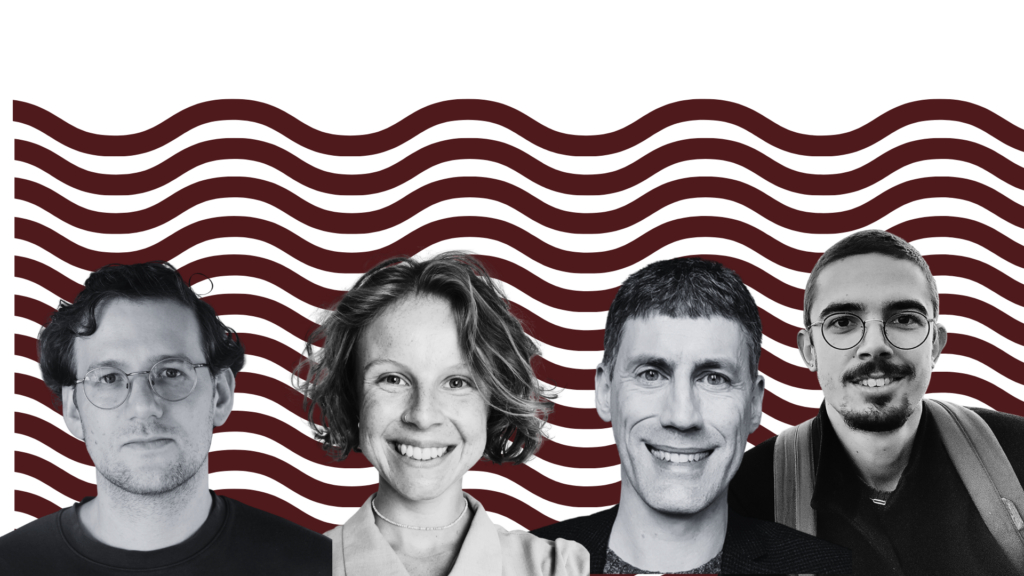 This is "Let's discover the Project Consortium" blog series: a space where to present experts and researchers working on the ToBe project.
The University of Barcelona is the protagonist of today's blog. With a community of almost one hundred thousand people, it provides the widest course offering of any university in Spain and it is national leaders in research, thanks to a standing commitment to quality. The team, representing the UB team in ToBe and replying to our questions, is composed by Daniel O'Neill, Laura Angresius, Daniel Horen Green and Rob Van Eynde.
At the University of Barcelona, ToBe was an opportunity to extend the group of researchers working on ecological economics and strengthen the research on sustainable wellbeing. There have been multiple respective initiatives in the past months, for example, the establishment of a transdisciplinary socio-ecological transformation lab which brings researchers from different departments together for mutual learning and exchange on transformations for sustainable wellbeing. The University of Barcelona leads one of the main Work Packages (WP) in the project. The aim of this work package is to create an ecological macroeconomic model that incorporates environmental limits and social outcomes beyond standard measures like GDP. The model will be able to assess policies relative to the "Doughnut" of social and planetary boundaries. The hypothesis is that analysing policies according to this broader set of criteria could lead to very different conclusions about what policies are best to pursue in order to achieve a good life for all people within planetary boundaries.
In light of this, UB researchers are very excited to be part our multidisciplinary consortium. Specifically, some said that they are "most excited to engage with and learn from an interdisciplinary network of scholars who bring very different perspectives on sustainable wellbeing to the project. In addition, ToBe provides a unique opportunity for them to conduct research which is directly communicated to policymakers in the European Union. The biggest challenge in ToBe is working fully remotely within a team in WP3 that is dispersed across three time zones in Europe. However, this also makes them even more excited for our in-person project meetings".
Others hope that ToBe can provide insights for policy-makers on how to transition to a more equitable society that does not use more than what the earth can provide. One of the biggest challenges will be to translate the academic results to a broader audience of politicians, activists and civil society.
This is definitely the community to be in, and the ToBe project is one of the most promising research projects and community of scholars they have ever encountered in this field. "I am also particularly heartened by the changing tide here in Europe. It appears that there is a growing appetite for a new path and post-growth policies at the EU. The onus is on us to make them practical and available to MEPs and others." one of them stated.
As per UB role in the project, they do not just stop at their tasks, but the UB researchers look further afield. If they were to switch roles with other partners of the consortium, one of them "would like to switch roles with one of the project coordinators at the University of Tampere. As a project coordinator one has an overview of all the activities going on in ToBe and interacts with all partners. At times I get caught up in my own work and lose sight of the other exciting workstreams within the project. Coordinating all partners would allow me to grasp the combined impact we have as the ToBe team, and closely follow the evolution of all work streams".
While thanking UB for their work, get ready to meet the other project partners very soon!